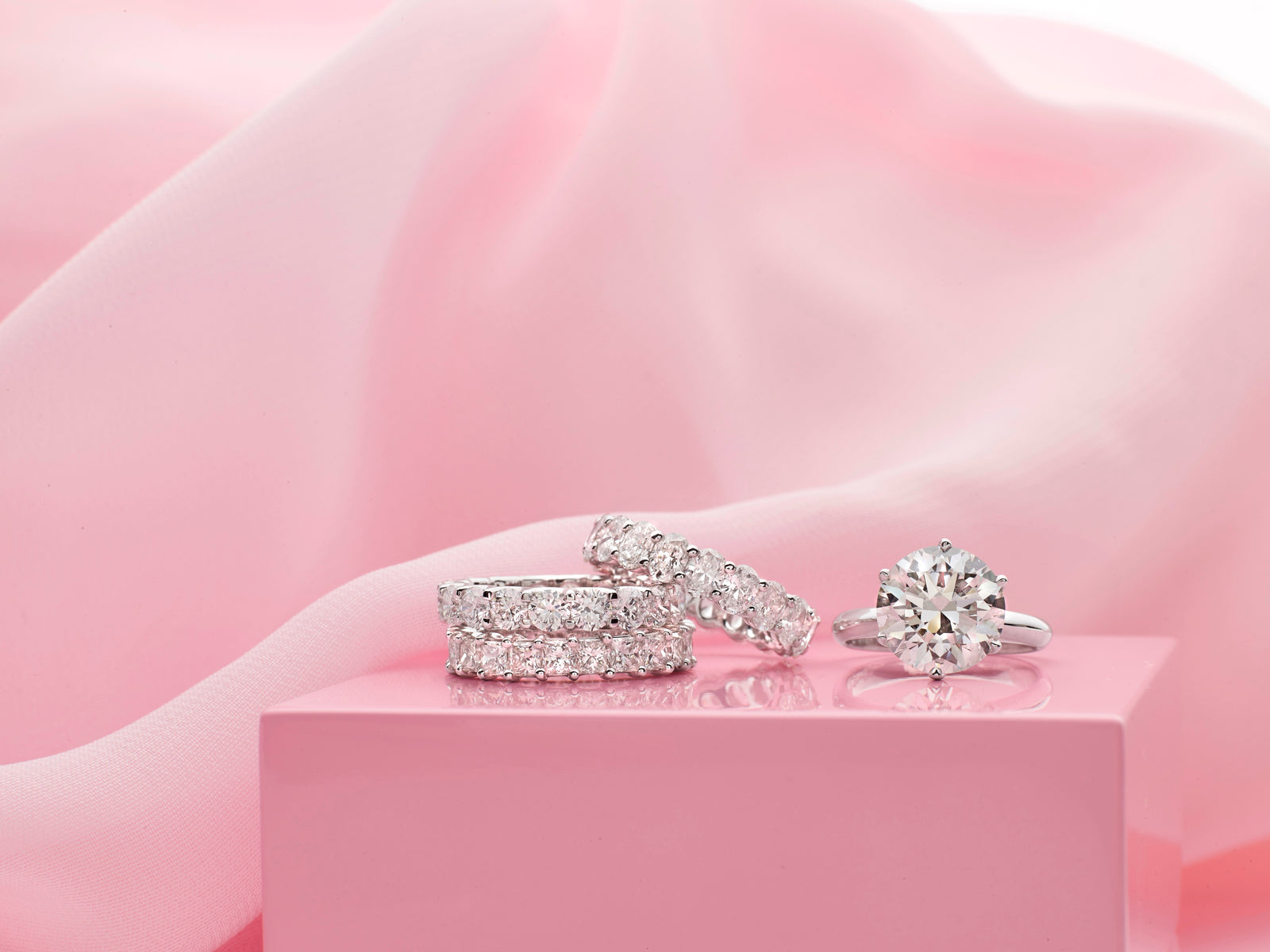 We often get asked, "Which is better, white gold or platinum?" This is difficult to answer as each one has its advantages and disadvantages.
Strength and Durability
Both White Gold and Platinum are robust and can handle the brunt of most impacts and pressure in diverse ways.
Platinum is very dense so it is resistant to wearing away, in fact a Platinum ring worn over many years hardly loses any thickness at all. It is more malleable than gold however which means over time, rings may show more dents on their surface. For this reason, we may suggest a piece be made in white gold instead.
White Gold is not as dense as Platinum but it an extremely strong and is especially useful when designing fine rings with intricate detail or if engraving is required. Unlike Platinum, it is prone to wearing away over time.
Due to theses factors, how and where you wear your rings, lifestyle and occupation is to be considered when choosing the metal of your choice.
Colour
While Platinum is naturally silver-white in colour, white gold is an alloy that is made by combining pure yellow gold and metals such as Palladium. Due to the amount of yellow gold in the alloy (75% in 18ct white gold), Rhodium plating is required to provide the desired silver-white colour. This plating wears down over time so it will need to be reapplied when required to bring the ring back to its original lustre.
Cost
Platinum jewellery is usually more expensive than gold as it is generally a heavier metal and more is required when manufacturing jewellery than gold. The need to replate White Gold frequently, may incur more costs in the long run so this is where a Stefan Care Plan comes in handy!
The choice is yours
Many of our pieces can be made in yellow gold, white gold and platinum depending on your personal preference. Our experienced staff will be able to guide you with the process of choosing your special piece of jewellery.
---